Denver's leading Colorado Concrete Contractor!
As a premier Denver concrete contractor, we are committed to providing safe and accessible walkways for all residents. We recognize that uneven, cracked, and deteriorated sidewalks pose a danger to pedestrians, especially the elderly and young children. 
Our mission is to enhance the beauty and safety of Denver neighborhoods by delivering high-quality concrete services that result in functional and aesthetically pleasing Sidewalks. 
At Core Concrete, we are dedicated to providing exceptional customer service and satisfaction. We strive to not only meet, but exceed our customers' expectations by delivering high-quality concrete services that are tailored to their specific needs. Our team of experienced professionals takes pride in their work, and we guarantee that our customers will be satisfied with the finished product. We believe that customer satisfaction is the cornerstone of our success, and we are committed to ensuring that every customer is completely satisfied with our work.
Outstanding service and quality. Highly recommended!
I had a section of the city sidewalk replaced in front of my house. I got price quotes from several different companies and went with Core Concrete Inc. Core Concrete was great to work with. They showed up the next day to provide their proposal, their work crew was right on time to do the work, they followed up with an inspection and with a quality check email. I will certainly look to Core Concrete first for any future concrete needs.
Jacqueline Reilly
2022-11-09
Core Concrete was quick to come give an estimate, was competitive in their pricing, scheduled our sidewalk replacement quickly, and did a great job. I don't have long-term feedback on how the sidewalk will hold up (we got it done in Nov 2022) but they have a 3 year warranty so hopefully no long-term issues. Definitely a great experience overall!
Contacted Core Concrete for a quote to replace my sidewalk since the city of Denver was requiring that for a remodel I was finishing. Jose was great to work with on the estimating process. Timely and professional. They fit me quickly into their schedule to help keep me on track for an event I was hosting a few weeks later. They handled things with the city on the permitting side and easily passed the inspection required. Sidewalks look good and was happy that they were willing to tailor the job to my exact needs on not paving the amenity zone to help reduce cost. Would recommend Core Concrete to anyone who is needing sidewalks or driveways done.
Core Concrete provided expert work on my sidewalk replacement project - on time, on budget, with great communication skills and a well trained team. I highly recommend Core Concrete for your next project! John in Denver
We hired Core to replace our concrete front steps. From the initial site visit & estimate to final clean-up every person we dealt with was professional and easy to work with. The crew worked hard and kept us informed throughout the process. No surprises, no attempts to upsell.
Steve Zansberg
2022-10-10
Core Concrete was extremely professional; clear communications; prompt; responsive; and a pleasure to work with. Highly recommended.
Maclaine Sorden
2022-09-13
Brian and his team were really great to work with. They replaced the 98' driveway at our home and dramatically increased the value of the property. Would definitely go with them again. Thank you, Brian!
My appreciations to CORE. The job was done quickly and well. I'd recommend this company.
Stuart Bruckman
2022-08-29
Very professional, great communication and they did what they promised and did it on time with top notch quality! The walkways look amazing. They fixed a prior contractors error as well as laid new concrete for me. My walkways are now the talk fo the neighborhood. I recommend them without reservation!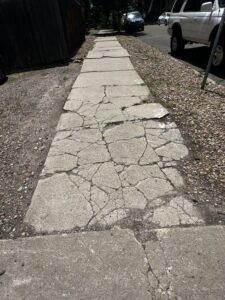 The Americans with Disabilities Act (ADA) is a federal law that was enacted in 1990 to prohibit discrimination against individuals with disabilities. The act requires
Read More »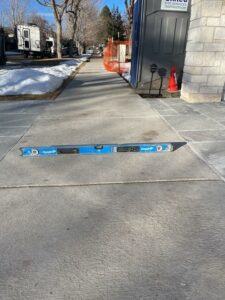 As the new season begins, many homeowners and business owners are considering concrete projects to enhance their properties. Whether it's a new patio, driveway, or
Read More »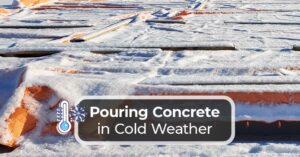 Winter weather can be a challenging time for construction projects, especially when it comes to pouring concrete in Denver and the surrounding areas of Colorado.
Read More »